Alcina
July 1st – July 31st 2023
Join us in the staging of Handel's most magical opera! Application is now open for all roles. You will work with a baroque orchestra and the best professionals in the field, including a star-contralto Sonia Prina. Sing under the baton of Enrique Gomez-Cabrero Fernandez and work with Szymon Komarnicki as the stage director. Together with Tarnogórskie Centrum Kultury we invite you to apply and be part of this unforgettable project.
We will be casting for the following roles:
Alcina – soprano
Morgana – soprano
Oberto – soprano
Ruggiero – mezzo-soprano
Bradamante – alto
Oronte – tenor
Melisso – bass
We encourage you to apply for more than one role.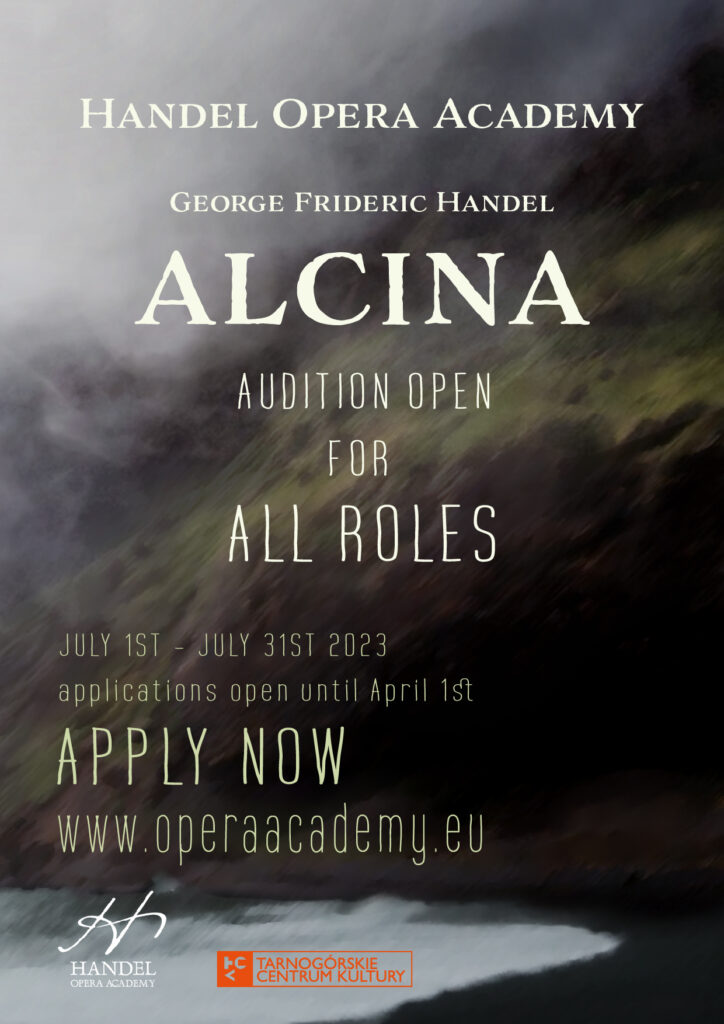 Auditions, deadlines and tuition
Detailed information about the application process and tuition will be published in early January 2023.