Alcina
July 1st – July 31st 2023
Join us in the staging of Handel's most magical opera! Application is now open for all roles. You will work with a baroque orchestra and the best professionals in the field, including a star-contralto Sonia Prina. Sing under the baton of Enrique Gomez-Cabrero Fernandez and work with Szymon Komarnicki as the stage director. Together with Tarnogórskie Centrum Kultury we invite you to apply and be part of this unforgettable project.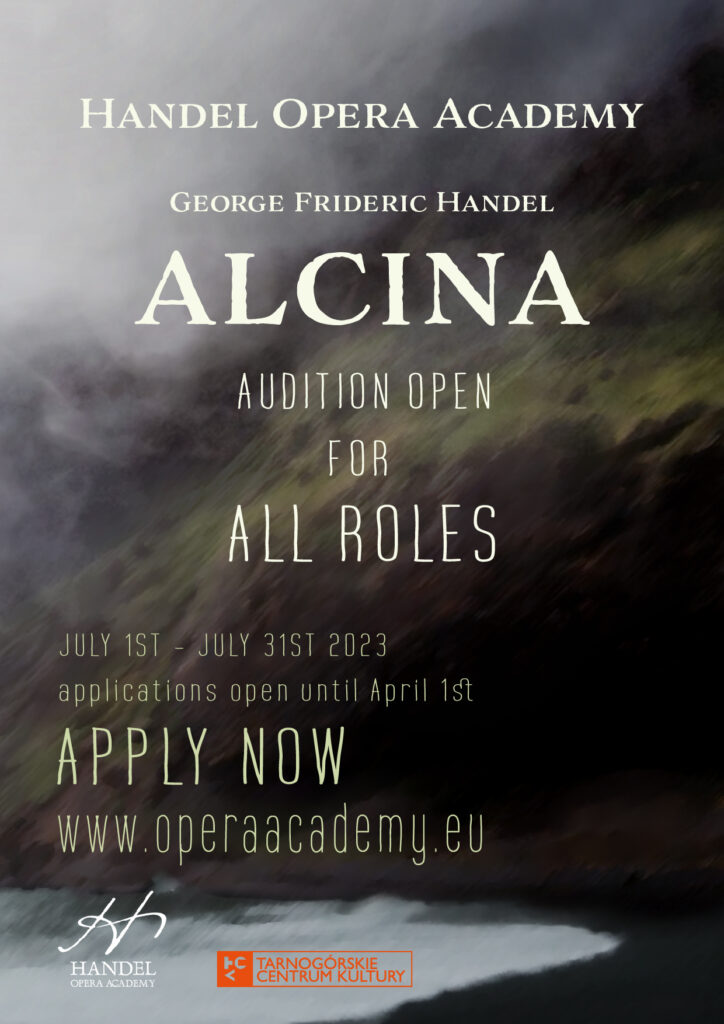 Auditions and deadlines
Handel Opera Academy works on an audition basis. In order to take part in the audition you need to fill out THIS FORM, send us a recording and pay the application fee (39 EUR).
The first deadline for applying is February 1st. After that we will choose our first cast from the applications received.
The second deadline is March 1st. We will choose our second cast from all the applications received since January.
The last minute deadline is April 1st. We will fill any last remaining roles from all applications received since January.
The earlier you apply the more chances you have to get the role you want!
Your audition recording should contain at least 1 piece, preferably of relevant repertoire that features your best qualities as a singer. We will let you know if you have been accepted, rejected or are in the waiting list no later than one month after the applicable deadline. If you are not selected your application will remain in the pool for the next deadline, so if you apply early we will consider you again for the role you wish in another cast.
Once you have been selected for a role you will be called to have an interview with the conductor and the management. After the interview you will receive a final confirmation of your participation in the project and will be asked to pay the tuition fee. More information about the tuition fee, installments and what is included in the tuition you can find at the bottom of this page.
In short:
Fill out the form.
Send us a recording.
Pay the application fee (39 EUR).
The earlier you apply the more chances to get the role you want.
Pay the application fee (39 EUR)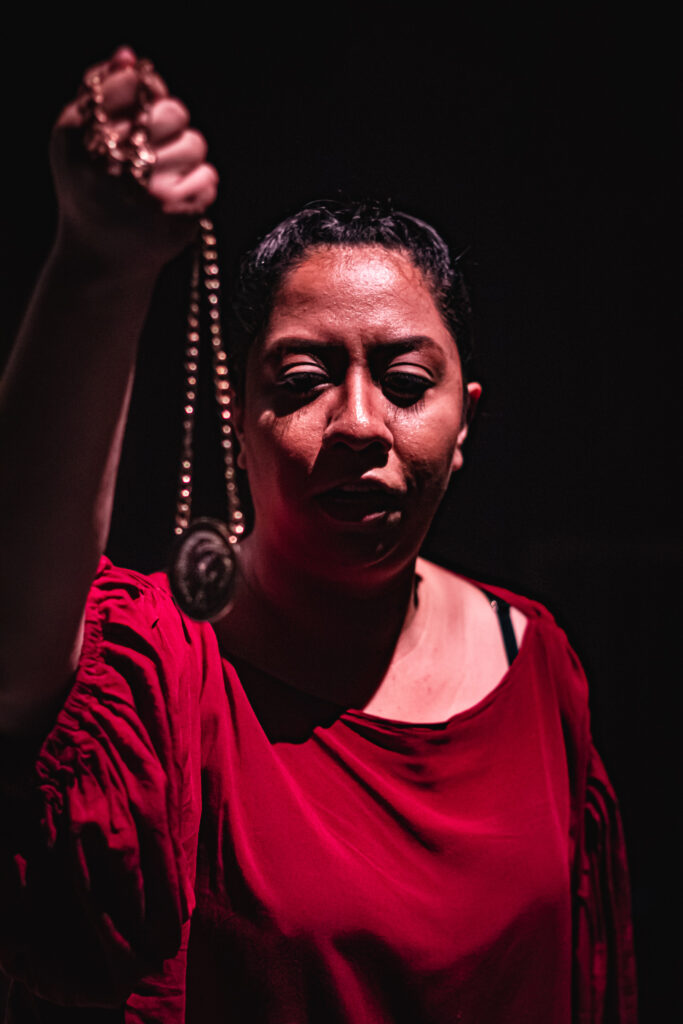 Roles
In 2023 Handel Opera Academy is casting for all roles in Handel's Alcina.
Alcina – soprano
Morgana – soprano
Oberto – soprano
Ruggiero – mezzo-soprano / countertenor
Bradamante – alto
Oronte – tenor
Melisso – bass
We encourage you to apply for more than one role.
Tuition
The total tuition fee for Handel Opera Academy is 4950 EUR to be paid in three installments:
400 EUR within two weeks after being accepted in order to secure your spot
1350 EUR before April 15th.
Remaining 3200 EUR before May 31st
If at any point you decide to withdraw your already paid fees will not be reimbursed.
Tuition includes:
Participation in a professional, fully staged baroque opera production with stage sets, costumes and a full baroque orchestra
At least one performance in the role you have been chosen for
Private singing and performance coaching with some of the best professionals in the field of baroque opera
Accommodation in the beautiful Opera Hotel in the centre of Tarnowskie Gory
Acting and theatrical coaching
Recitativo coaching
Ornamentation coaching
Italian language coaching with native speakers
Movement coaching
Masterclasses
Professional audio recording of your performance
Video recording of your performance
Professional pictures and portraits
Scholarship
We can provide scholarship to cover part of the tuition fee for a limited number of participants. If you would like to apply, please mark it in your registration form. Tell us how much you are applying for and what other means of raising funds you are planning to use (for example: crowdfunding, fundraising concerts, other scholarships).