Stage director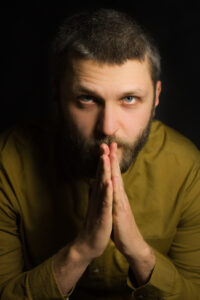 Szymon Kormarnicki was born in Opole (Poland). After graduating from the Academy of Dramatic Arts in Kraków, where he specialized in Dramaturgy, he started to work on several dramaturgical and operatic projects. In particular, his work with Krystian Lada on the production of Bellini's I Capuleti e i Montecchi at the Wrocław Opera catapulted him to a whole new level.
Since then he has been directing several critically acclaimed productions such as Mozart's Le Nozze di Figaro and Antonio Lotti's Giove in Argo. He revived the productions of Puccini's La Boheme, Verdi's Nabucco, Gounod's Faust and Rossini's La Cenerentola for Wrocław Opera. His work has been performed in the Gerhardt Hauptmann Theater in Görlitz, the Teatr Henryk Wieniawski in Szczawno-Zdrój, and the Dresden Palais im Großen Garten. Since season 2020/21 Szymon is one of the main revival and assistant directors at the Wrocław Opera.
With his respectful approach towards libretto and music and his keen eye for psychological subtext, Szymon is considered a promising talent in opera stage directing.
Besides his work as a director, he is also active as a dramaturg and writer. His comedy The Superheroes, which he wrote and directed, was premiered in 2019 and was a resounding success. He has also graduated and worked as an archaeologist.